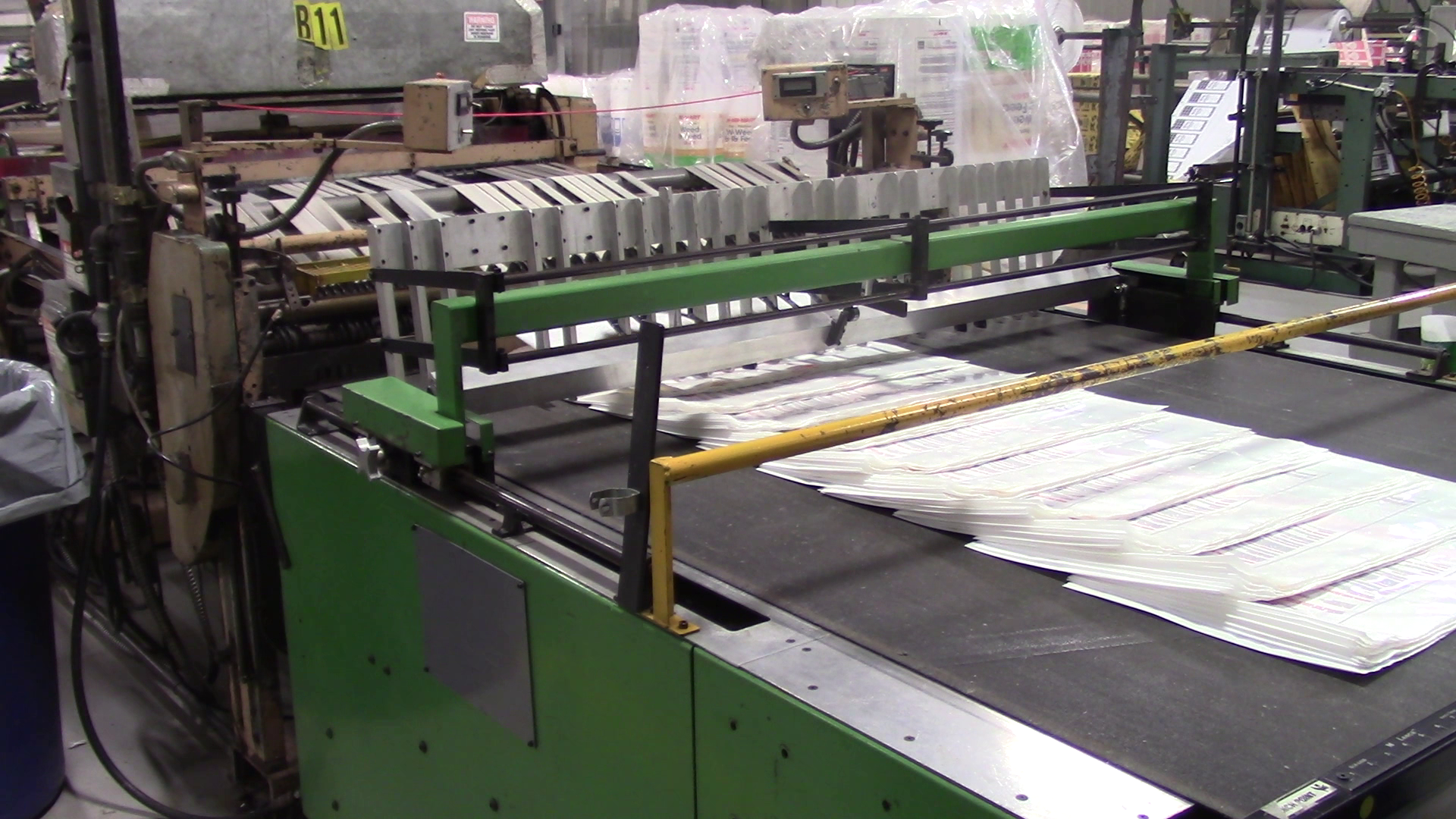 CONVERTING
Starting with quality polyethylene blown film made with prime FDA Resins, we custom manufacture printed and unprinted side seal and bottom seal bags for many packaging applications. We will make the size and construction to meet almost any packaging requirement for which mono-layer or co-extruded polyethylene can be used, within the limits of our equipment.
We do not create or design the construction or look of your custom bags.
Clear, colored opaque, or color tints available.
Thickness from 0.50 mil. to 8 mil, depending upon size and construction.
BAG CONSTRUCTION AND FORMATS
We are able to manufacture a variety of bag constructions and formats to meet the needs of our customers. Common formats and constructions for most hand-fill and automated packaging lines which we can produce are listed in the following table.
Bag Types
Standard Flat Bags
Staple Packs
Reinforced or Plain Handle
Reclosable Adhesive Tape
Bottom Gussetted, Front or Back Flip
Tube Sleeves
Side Gusseted, Bottom Seal
Duplex Bags (or Bags with Pockets)
Standard Wicketed Bags
Reverse Wicketed Bags
Reinforced Header
Draw Tape
Non-reclosable Adhesvie
for Security Applications
Zipper Reclosable
Including Tamper Evident Construction
Door Knob
Vent Holes
APPLICATIONS
Our custom manufactured bags are used in a variety of applications. In the following table you will see a list of examples containing common applications of our manufactured bags.
Bag Application Types
Ice Bags
Clothing and Bedding Bags
Tortilla and Bread Bags
Parts and Rental Display
Frozen Foods
Bio-Hazard Bags
Photo Opaque Bags
Anti-Static Bags
Packaging for Cups, Plates, and Plasticware
Bags-On-A-Roll (POR) for Pallet Covers, Box Liners, or Dust Covers
Hazardous Waste Cleanup